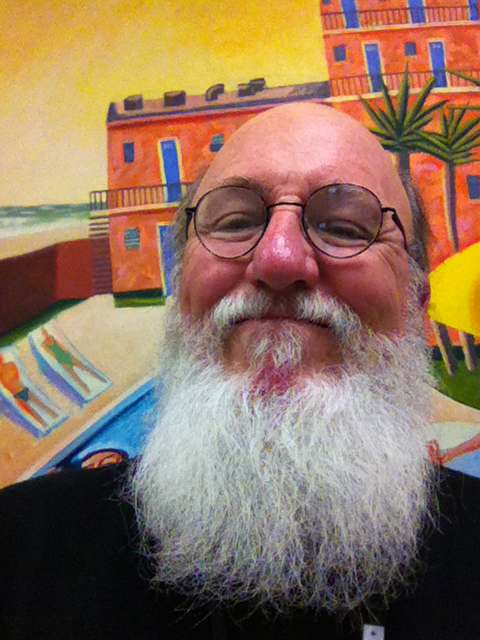 In the past decade I have found myself devoted to re-establishing painting that can be called Christian in the great tradition of the Church before the reformation and the outburst of iconoclasm changed the world of art forever. I am not, however, trying to paint in the style of the great Christian painters of the past merely attempting to paint in the same spirit. Below is a beautiful quote that helps define what "Christian Art" is:

From: ART TO HELP HUMANKIND CROSS THE "THRESHOLD OF HOPE" by Carlo Chenis

"Art is sacred if it is above all beautiful, that is, intrinsically splendid, because it is fully intelligible, so that it makes first the artist and then the person who enjoys it want to cross over into infinity. This art is religious if it produces a longing for the divine, namely, if it leads one to transcend one's own self in order to meet God and with him one's neighbour. This art is Christian if, through the adventures of the spirit, it recounts what happened between God and man in the history of salvation, if it rises to God like a sweet and profound prayer, if it makes "God's glory" visible, though in a hidden manner, in the celebration of the divine mysteries."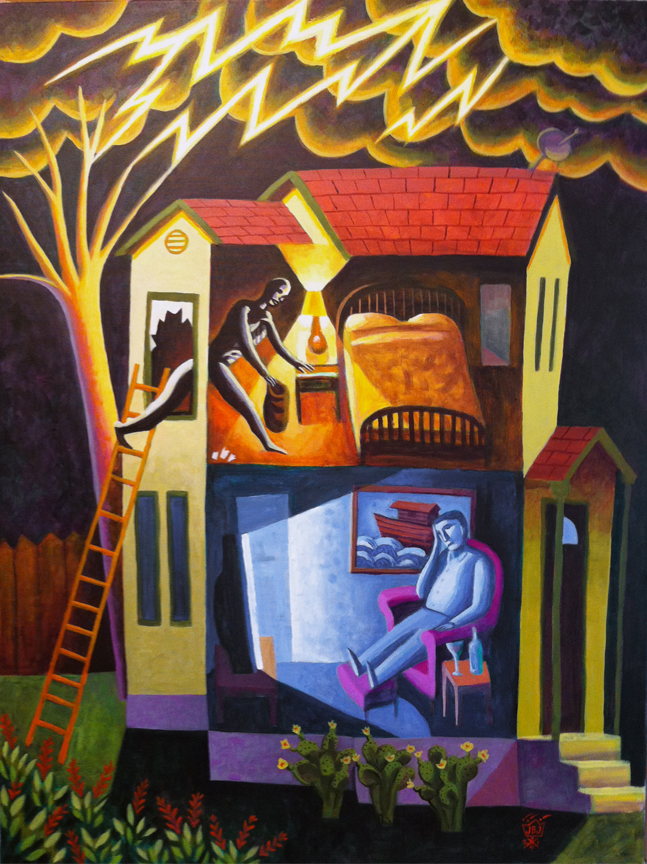 Like a Thief in the Night ? 40"x30" ? acrylic/canvas ? 2014
Welcome!
Welcome to my newly re-designed web page. I have combined my two web pages into one. I rescanned all of the older work that was on my U.T. web page so the images are much bigger, clearer and can now be purchased as prints. There are over 250 paintings from the early 1980s to the present arranged in chronological order. So if you want to see my latest work go to the last page. I hope you enjoy the new format.

To celebrate the new web page I am having a big sale of my paintings. Any painting done before 2014 is 50% of the price listed here on the web page, plus shipping. Any work don in 2014 is 10% off the listed price. The sale lasts until 5:00 pm (CST) Friday, 11 July 2014.

If you would like to purchase a painting send me an email at: jim@bcartfarm.com.


News
I will have a new painting in the Diocese of Austin Pastoral Center's new exhibit opening September 16 2014 and running until January.

I have two paintings in the Dadian @25 exhibit at the Dadian Gallery in Washington DC opening October 1, 2014. If you are in the area check it out.

I am continuing to work on my parable painting series, currently painting the parable of the fig tree.

Folow me on Facebook